Sometimes we crave a delicious homemade, all natural dessert, but don't have the time to spend hours in kitchen.  If you can relate to this, this is the recipe for you.
Whenever we need a quick dessert for a retreat, I turn to Jae Steele for her delicious and simple cookie recipes. I have never tried this recipe before, but when I saw that there were only 6 simple ingredients, that I didn't have to use/wash 2 separate bowls for wet and dry.. AND they only took 10-12 minutes to cook…I knew it was the winner!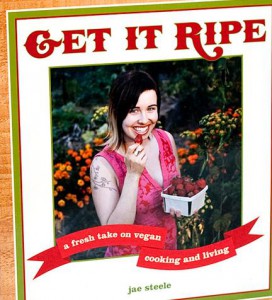 The best part about these cookies (other than the fact that they melt in your mouth and taste like shortbread), was that all the guests loved them. Mission accomplished Shanti Kitchen!
Maple Flax Vegan Cookies
The cookies were gone so fast, that we didn't think to take any photos. But the good news is, these cookies will be back again soon!
2 cups spelt flour
1/4 flax seeds (not ground flax, but the seeds)
1 tsp cinnamon
1/2 tsp salt
1/2 cup maple syrup
1/2 cup coconut oil
Preheat oven to 350 degrees F. Line a baking sheet with parchment paper.
Combine together flour, flax seeds, cinnamon and salt in a large bowl.
Add syrup and coconut oil and mix until just absorbed.
Roll dough into walnut size balls and place them on the baking sheet.
Use a fork to or your peace fingers to make an impression in each cookie.
Bake for 12 minutes, until bottoms are golden brown.
Enjoy and be sure to share with your friends, family, co-workers or neighbors!