Last week we had back the wonderful and magical Manu Akshobhiai for a spontaneous and sweet three day spring retreat, Tuesday to Thursday. Manu has been hosting retreats here at Shanti for a number of seasons, and has lately been offering two weekend retreats with us each fall – one with focus on the practice of yoga nidra ("yogic sleep"), the other focused on truly going within with a 3 or 6 day retreat in complete silence. This week, Manu's guests –  an intimate group of six – got a real taste of the teachings and offerings that he shares, in the form of seated and walking meditations, energy based hatha yoga, and an incredibly powerful practice called tandava. Tandava is known as the dance of Shiva, described as a dance that is the source of the cycle of creation, preservation and dissolution. We were guided by Manu throughout the session to soften our breaths, our tongues (to dissolve tension), and our bellies, or our hara (also known as the dantian, or our life force energy).  Moving from this place of softness and curiosity without judgement really allowed us to connect to our intuition, our creative energies, allowing for a greater sense of connection to ourselves, to the Divine.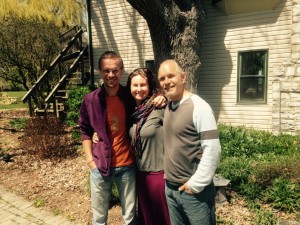 Last weekend, the magnificent Mona Warner graced us with her presence from Kingston for a women's weekend of self-care over the mother's day weekend. With her own mother by her side, Mona lead her guests through an inquisitive, gentle and compassionate weekend. Together, everyone had the chance to dive into learning more about themselves through an ayurvedic lens. Ayurveda is one of the world's oldest holistic healing modalities based on the notion that health depends on a balance between the mind, body and spirit. Mona helped her guests become more aware of their own unique elemental make-ups – air, earth, ether, water, and fire – so they could form their lives in a way best suited to their unique bodies, their minds, and their spirits!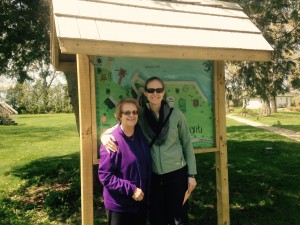 This past week, Sunday to Thursday, we had our first Mid-Week Getaway offering of the 2016 season. A few guests joined us for 1, 2, 3 or 4 evenings here on the Island for a relaxing time away from their day-to-day and into down time. We began with a beautiful Italian Sunday evening dinner for all, and started the week off fresh Monday morning with a meditation in our yurt lead by Darin, followed by a hatha yoga practice lead by Wendy. It was a small group through the week, with six or seven or so guests at a time, which made for a bonding experience among all. This is such a beautiful part of the Mid-Week offering, I find, when guests have afternoons of free time between the morning brunch and the evening dinner to connect – with themselves, with nature, but also with one another. Advanced practitioners, and curious yogis who wish to start a practice, and all others in between, come together to rest, relax, nourish and nurture themselves. Friendships are formed so easily when you give yourself the time to slow down and really open up, go within, and reach out to a fellow yogi or yogini turned friend.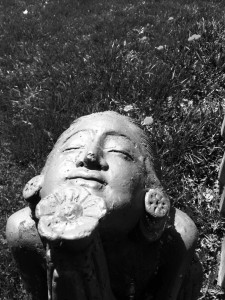 We look forward to welcoming you this season – one weekend, one week, or even one evening!
Namaste,
The Shanti Family