Monday August 20th – Thursday August 23rd 
Give yourself the gift of retreating in silence and join Darin and Wendy, co-creators of Shanti, for 4 days of diving within. This offering is an opportunity to go beyond the mental chatter of the mind and connect with the Stillness – the Presence – that lies at the level of our Spiritual Heart.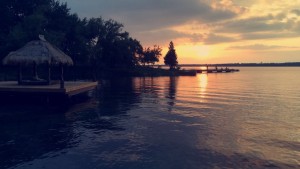 Silent Retreats are a beautiful practice of mental hygiene; cleansing the subconscious mind. The practice of shifting attention from the mind to the Stillness of the heart brings depth – connecting us with the sacred dimension of our being, and anchoring life in a place of increased peace, joy, love, and Freedom. Disconnect from the "busyness" of life.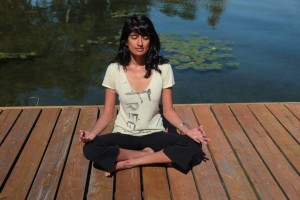 Relax, reflect and unfold waterside while enjoying the peace and tranquility of the countryside and Shanti's country inn.
Retreat offerings include:
gentle hatha, slow flow, restorative, and laughter yoga, yoga nidra,
guided meditation,
morning walks,
inspiring talks,
delicious, lovingly prepared vegetarian meals,
and use of Shanti's amenities, including an infra red sauna session, canoes and kayaks.
About Wendy and Darin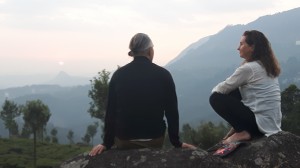 Darin and Wendy are incredibly grateful to have discovered yoga more than 25 years ago at the University of Toronto. This ancient philosophy became a full-time passion in 2003 when they co-created Shanti; a place for kindred spirits to experience the gifts of yoga together. Their journey has led them to explore yoga's physical, energetic, emotional and spiritual dimensions by drawing upon the Agama, Hridaya and Sivanada yoga traditions. A joyful enthusiasm to share yoga with others is a result of their own direct experience of the healing power of yoga in all aspects of life. They are deeply inspired to ―pay it forward‖ by passing on the pointings they have been blessed to receive from both past and present day masters.
More Information  (rates, schedule and registration)