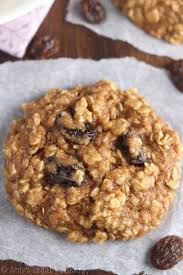 Everyone has been asking about these delicious cookies from the Shanti Boutique. Here is the recipe! Enjoy
YIELD Makes 18 cookies
INGREDIENTS
1 tablespoon organic ground flax seed + 3 tablespoons water
2 cups organic rolled  oats
1 cup organic light spelt flour
1 teaspoon ground cinnamon
1/2 teaspoon baking soda
1/2 teaspoon salt
1/2 cup organic virgin coconut oil, melted
1/2 cup organic raw sugar
1 teaspoon vanilla extract
1 cup raisins
PREPARATION
1. Preheat oven to 350° F.
2. In a small bowl, whisk together the flax and water. Let sit for 2 minutes.
3. In a separate bowl, whisk together the oats, flour, cinnamon, baking soda and salt.
4. In yet another bowl, mix the coconut oil, sugar, vanilla. Add the flax egg.
5. Gradually add the flour mixture until just combined.
6. Fold in the raisins.
7. Using a 2 tablespoon measure, place cookie dough onto parchment-lined baking sheet. Bake for 15-20 minutes, or until golden brown.
Inspired by  a recipe on epicurious.com
You may also want to try making the popular zucchini chocolate chip cookies too!