Shanti Kitchen is always experimenting with new ways to use whole foods! Although it is not the fall, nor is thanksgiving around the corner, we decided to try a hotcake recipe using pumpkin! The result was delicious and to our surprise adding some goat cheese turned this brunch item into a potential pumpkin cheesecake! That is how we like to start our day after some morning fitness and yoga!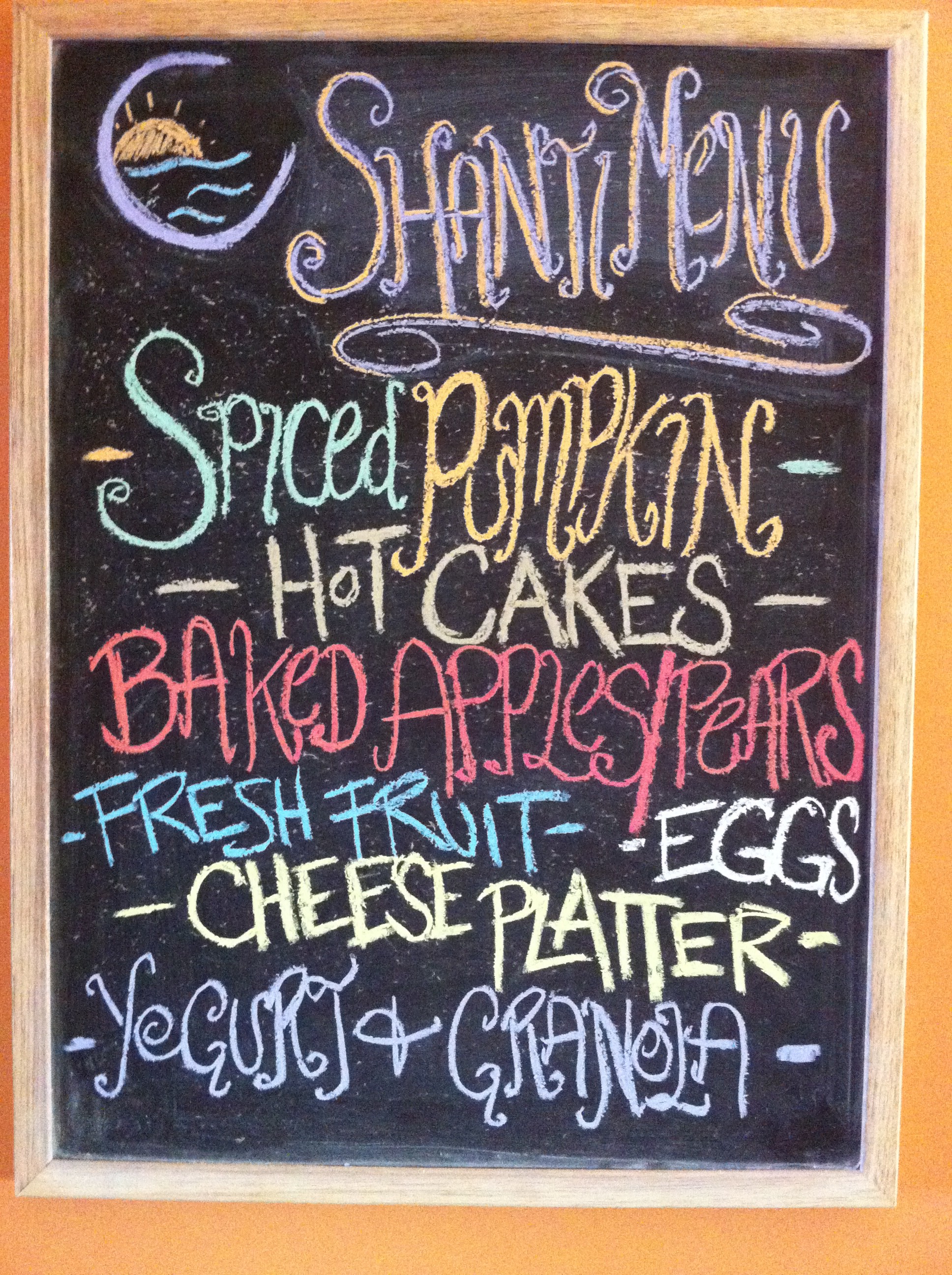 Shanti Mid-Week Brunch
Pumpkin Spice Hotcakes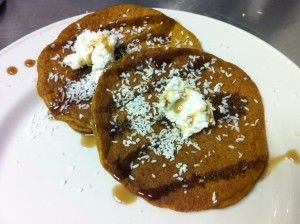 Ingredients
1.5 cups organic spelt flour (or buckwheat for gluten-free)
1/4 cup organic brown sugar
2 tsp baking powder
1 tsp baking soda
1 tsp ground all spice
1 tsp cinnamon
1/2 tsp ground ginger
1/2 tsp salt
1.5 cups organic soy milk + 1.5 tbsp apple cider vinegar (or buttermilk)
1 cup pumpkin puree (or fresh!)
2 large organic free range eggs
2 tbsp coconut oil
Garnish:
Maple Syrup
goat cheese
shredded coconut
Measure the flour, sugar, baking powder, baking soda, allspice, cinnamon, ginger and salt into a large bowl. Mix well.
Whisk together the milk, pumpkin, eggs and oil in a medium bowl. Add to the flour mixture and stir until just blended.
Use griddle or frying pan to cook hotcakes. Pour 1/4 cup portions of batter onto the griddle. Flip once you notice bubbles and the underside is brown. Flip and cook hotcake another 30 seconds. Serve with maple syrup, goat cheese and shredded coconut.