Your Hosts
You will be welcomed at Shanti by your hosts Wendy and Darin. They have been studying, practicing and living yoga for more than 25 years. Their desire to explore this ancient philosophy has taken them on many journeys around the globe.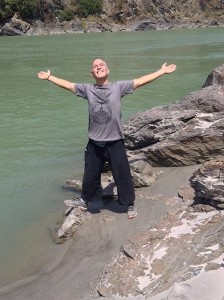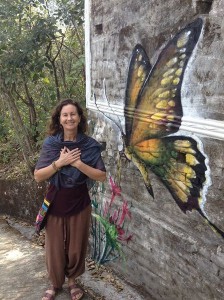 Both are trained in classical Hatha yoga, in the Sivananda tradition, have studied extensively a form of energy and chakra yoga, Agama Yoga, in southern Thailand www.agamayoga.com, as well as the beautiful meditative Heart Yoga of the Hridaya Yoga School, located in Mazunte Mexico, www.hridaya-yoga.com.
For many years there has been a love affair with the Spiritual Heart – Who Am I? –  meditation practice of the great Indian Saint Ramana Maharshi.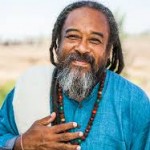 During the winter off seasons they have spent time in Thailand, Mexico and now find themselves returning to Mother India. They have been blessed to spend time, both in India and Portugal,  in the presence of the modern day Advaita Vedanta Master Sri Moojibaba, www.mooji.org, marinating in his very direct pointings to the Truth of who we are.
The same attitudes kept in meditation – resting in Awareness – and the practice of Self Inquiry are infused into their hatha yoga practice making it one of Meditation in Motion, Presence through Movement.
Shanti, is a Sanskrit word that means peace. Darin and Wendy's vision is to offer Shanti as an oasis of peace. A sanctuary where guests can pause, reflect, and connect with kindred spirits and nature.  As well, Shanti's nurturing and stimulating atmosphere provides the inspiration to delve deeper into the gifts of yoga and mediation bringing the possibilities for transformation and growth, and ultimately a recognition of that deeper dimension of  Presence – peace, joy and freedom – that lies within.
With gratitude, Darin, Wendy and the Shanti Team look forward to welcoming you.