May 11th  13th, 2018
Join Mona Warner, founder of Janati Yoga School in Kingston, for her annual ayurvdea, yoga and self care spring retreat!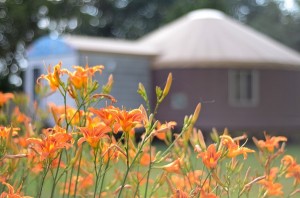 It is so important in our busy lives to take time to care for ourselves on the levels of body, energy, emotions, mind and spirit. Yoga & Ayurveda provide us with many wonderful tools to do just this – nourish all levels of our being so we can be fully present, centered, and engaged in our lives.
Our weekend together has many wonderful options for you to enjoy. We will share delicious vegetarian meals prepared with love. There are scheduled classes and activities, as well as free time for you to do what you need for yourself.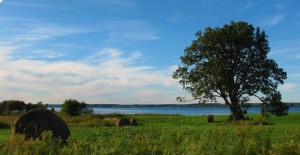 Retreat includes 4 Ayurvedic yoga classes, 2 evening gatherings with self massage and yoga nidra, an afternoon workshop, all meals, accommodation, and ample free time to relax, read a book, have massage, take a walk.
FULL RETREAT DETAILS HERE including registration, rates and weekend schedule.
About Mona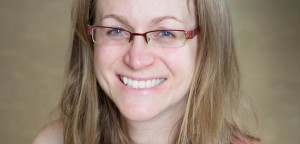 Mona Warner is the founder and owner of Janati Yoga School in Kingston, ON.  She is a Registered Yoga Teacher with the Yoga Alliance and an Ayurvedic Health Consultant. Passionate about providing people with the tools they need to take ownership of their health and wellness, she encourages her students and clients to tap into their own potential and take conscious steps toward their self care and healing.
After many years of working as a yoga teacher, Mona opened Janati Yoga School in 2013 with the intention of creating an optimal yoga environment for both practice and teacher training.
She believes that teaching yoga is a profoundly meaningful spiritual practice that requires an ever-evolving understanding of technique and the deeper meaning within those techniques. Core values of integrity, compassion, simplicity, and kindness are woven into the fabric of her practice and her work, and she encourages a deep commitment to the practice in order to achieve the best results and benefits.
Mona's success in teaching yoga and Ayurveda revolves around maintaining her own personal practice. Believing strongly in the philosophy of "filling your well and giving from your overflow", her own positive healing experience with yoga is what drives her commitment to helping others.
Blessed with an engaging sense of humour, Mona builds a strong foundation of trust, support and fun into everything she teaches. Students and clients can expect a perfect balance of solid knowledge and gentle playfulness as they learn empowerment towards a greater quality of life.