Ahh.. Another smile-and-exhale after a great retreat weekend here on Wolfe Island. It's 8:00 in the evening now, and we have all sat down together after dinner to unwind, feeling the ripples of the weekend.
This past weekend was our second Shanti Yoga Retreat. It seems like just yesterday we had our 1st retreat of the season in April. To celebrate the May long weekend, we had the retreat extend into a Monday stay, and so a few of the guests got to enjoy the island just a little bit longer. This weekend we offered traditional Hridaya-based hatha yoga classes, a restorative practice, as well as a yoga nidra right before lights out, which really prepared all guests for a good night's rest.
On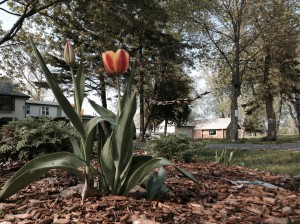 Sunday evening our head karma yogi Andrew lead our guests through a movement meditation, also known as a journey dance or conscious dance, in the yurt. It was really beautiful to move in a way that was uninhibited, free from limitations, and open to fluidity.
Both the weather and the meals here this weekend were immaculate. Landon is just about finished training Sheran in the kitchen to become the new Shanti head chef, and manager Lacey got to help out with Saturday's dinner by offering one of her afternoon conscious cooking classes to the guests: they put together portobello burgers, a vegan basil-based pesto, a vegan brazil nut "parmesan," with some nutrient-dense chocolate avocado pudding for dessert! What a hit — the pudding went in the blink of an eye.
It was so lovely to welcome back old faces and to welcome new ones here to Shanti. We look forward to connecting with all of you, and to welcoming you back here to the island soon. The canoes and kayaks have been put to good use already, and are waiting for you!
Namaste, to summer and stillness.
~ The Shanti Family
by Andrew Burrows