June, hello, you're here! You're here early, no? Same time last year?
You must be right.
Well, you look great. Truly.
Did you change something about yourself?
You are so warm and so bright and so promising.
Thank you for coming.
It's hard to believe that we've been home from our Southern winter travels for two months now, almost to the day. I am finding the importance of finding the time each and every day to just be. No, not to just be. To be. To really be. To connect. To breathe, consciously. To exist, mindfully and completely. Unconditionally. Whole heartedly. And it's not that this time has to be found, or dug for, or uncovered. Time is always here. We always have it. It's here. We forget that sometimes. We forget that, in a breath, during an energizing inhalation, or a restful exhalation, or any kind of breath in between, mindfulness is accessible. The moment is here. Let's tap in together, at the end of this sentence. Take a breath with me? …
Take another? …
You have time for one more, don't you? Let's…
Good.
How did it feel? Were you anticipating the next moment, the next breath, the next unfolding, or doing, or event? The end? The next thing? We are here. June is here. Spring has arrived. We are all complete, exactly how and where and as who we are. Let's rejoice in this truth. How about now?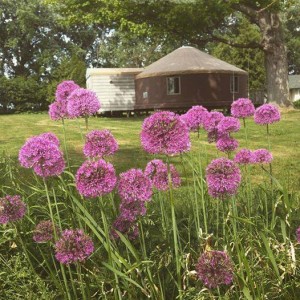 With the shifts and the changes and the movement occurring all around us as we move from the winter's womb to the sensations and the zest and the robustness of the spring and summer, I feel it is important to anchor into the present as you feel necessary. Make it a daily practice. And consciously. With deliberation, pause and allow in the beauty of the season; of this present second, rising and falling before us; of the blades of grass along the lawn, individually and as a team reaching up at the sun and stretching and soaking it in, just because it feels so good. Allow your time, your life, to feel so good.
Last weekend we at Shanti welcomed, for his first retreat offering here, Nigel Walker of Ottawa, for a nourishing and summery retreat. He shared with us the gift of yoga. If you're in the Ottawa area, definitely see if you can squeeze in a class with him. The way he describes and outlines and phrases things is so immaculately crystal clear. From instructing a yoga-model to demo wheel pose, to guiding us through a sweet savasana (with live music), his offerings landed really well in my body, and seemingly the bodies of those around me in the yurt. Happy inhales; delicious exhales. And, incredible weather, all weekend long. The sun was our good friend, consistently and profoundly. I think I spotted tan lines. On Saturday night we had a bonfire (and s'mores for hours) accompanied by the talented and magical Lucila Al Mar, also of Ottawa, who will be releasing her first album this October. Nigel and Lucila brought with them their crew of blessed yogis and yoginis from Ottawa – a powerful and beautiful yoga family. Their spirit showered Shanti's grounds and they left on Sunny Sunday, leaving a trail of magic, a spiritually delicious after taste. Thank you Nigel, thank you Lucila. Until next time!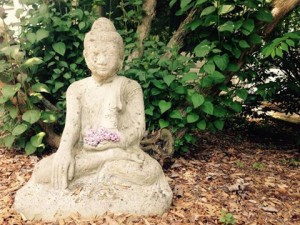 This past weekend, we had back Roxanne Joly alongside Dr. Kristy Lewis, also from Ottawa, for a completely nourishing and informative weekend. Their offerings included workshops on ayurveda and naturopathy, yoga, meditation, yoga nidra, meditation, acupuncture, and all of Shanti's amenities to help promote total and complete wellness. Lucky ducks! An eclectic bunch of yoginis graced Shanti with their presence, including a lot of swimmers! It was so nice to see so many people out enjoying the water, insofar as it inspired me to take a Saturday evening dip right before dinner. "It's as though all of your organs say HELLO!, all at once," a guest described to me, after her afternoon swim. Refreshing. Ahhh…
Happy June'ing to all!
Namaste,
The Shanti Family