On May 29th, we welcomed the return of the lovely and inspiring Ichih Wang from just east of us, Ottawa.  Again this year, she was accompanied by the musically gifted Lucila Al Mar for a Saturday evening satsang filled with guitars, drums, chanting and journaling. And, for the first time, friend and guest instructor Nigel Walker, who lead us through a restorative Saturday afternoon yin practice.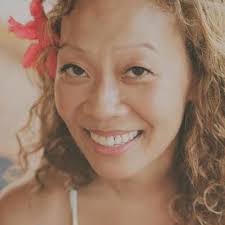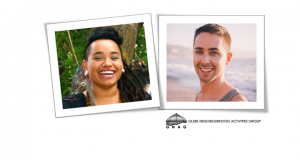 Ichih's weekends with us at Shanti always have a light and playful energy to them. Her classes invigorate the body and soul, and offer opportunities to warm, strengthen, release and heal.
Guests also had the chance to purchase from a table full of goodies for sale from her travels – mala beads, bracelets and necklaces from her travels through Mexico, India and Costa Rica.
As our head chef of last season, Landon, has taken off into the beautiful unknown, we officially warmly welcome our new head chef for the 2015 Shanti season, Sheran. He graced us in the kitchen with a Greek night on Friday – spanakopita and halva balls, along with a delicious vegan creamy broccoli soup and a raw sunflower seed pate on Saturday for lunch. For dinner, a classic and rustic squash and black bean chili topped with cacao and served with guacamole. Sunday's brunch frittata were as excellent as ever, and helped fuel up Ichih's guests after a weekend of vinyasa flow.
We look forward to welcoming you back this time next year, Ichih. Thank you for the energy, the support, and for reminding us to play while "holding hands with our feet!"
By Andrew Burrows