The Shanti garden is in full bloom …especially those zucchini and cucumbers crawlers (They sure know how to make themselves at home!) Just this week we harvested rainbow Swiss chard, zucchini and garlic scapes from the mandala garden. From the HugelKulture, we harvested peas, beet greens, green and purple beans, a few cherry tomatoes (a gift from the God's), cucumbers, and a few different kale varieties.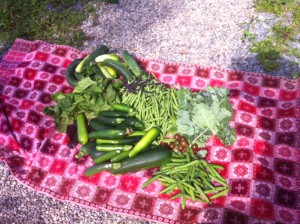 The Shanti kitchen is getting creative with all of this fresh, organic and seasonal produce. We made our favorite beet dip (recipe is in Shanti at Home cookbook) with fresh herbs from the garden. The vibrant color of this dip is almost as hard to believe as the amazing taste.
We also experimented with a new phyllo recipe (inspired by closet cooking) instead of our usual Zucchini and Feta Pie with spelt crust.  It's full of fresh herbs and a combo of Shanti zucchini and local Wolfe Island ones from Okee's farm.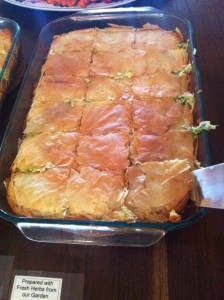 Okee's Farm has also been providing us with salad greens (since May 1st!), snap peas, beets, cherry tomatoes, green onions, cilantro, and more!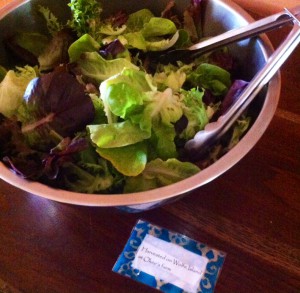 We have even been sprouting mung beans here in the Shanti Kitchen and making basil-garlic scape pesto at least once a day:) Why would we do that, you may wonder? Because we can…and we LOVE it!!!